We Sense Your
Business Requirements

Precisely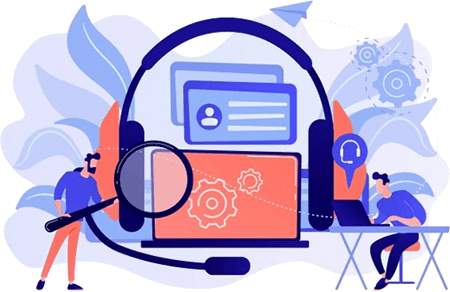 Since its inception, Mega Web Design has risen to the top and established itself as the top logo design company india. Since then, our mission has been to design high-quality graphics for our clients and support them throughout the process.
Our enthusiastic workforce has been a plus in building our solid industry reputation over several years. We have exceptionally talented and creative logo and graphic designers who design unique logos and banners for our customers. Customers are drawn to our client's websites by the innovative brand solutions we design for them. Every time we undertake a project, we consider every essential aspect, including creativity, strategies, and trends.
Whether you are a startup owner or an experienced professional looking for a graphic design, we can assist you in either of the scenarios delivering top-notch designs. We aim to provide you with graphics that speak about your business. Our skill is creating graphics that harmoniously combine your specific business requirements, market, audience, and other factors.
As one of the leading web design companies India and graphic design company, we comprehend the intricate details of the issues a visitor faces while scrolling a site. Graphics built with our designs ensure a pleasant user experience, whether in terms of design or functionality. Any roadblocks that a user might encounter are smoothed out and eliminated by us. Dynamic illustrations, striking text styles, grid layouts, full-page headers, animated cursors, and so on are some visual website design elements our experts put into action to make the experience engaging.