Google Ads

Management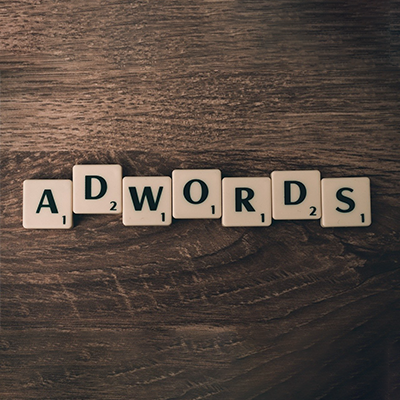 Boost Your Audience Count With Our Professional Google Ads Management Services
Google Ads Campaigns require special attention when defining and configuring them. To ensure that this is done correctly and effectively and that your investments are safe, you must have the right google ads management agency on your side. You can get assistance from a Google Ads Certified Agency like Mega Web Design, which has run such campaigns for various business profiles and their varying needs.
As a top google ads management company, you can count on us to deliver results with campaigns tailored to your online promotion and audience acquisition objectives. As a top-rated google ads management agency, we have assembled a team of experts who can assist you in making your paid marketing successful by utilising their extensive knowledge of Google Ads tool components and their ability to detect and monitor trends, as well as apply the appropriate techniques to drive better click results.
A Google Ads Management Agency That Delivers Value
As a leading Google ads management agency, we are dedicated to providing you with value through in-depth ad trend research and implementation strategies that aim for tangible and measurable results. With our comprehensive services and support programme, you can be confident that our PPC services will perfectly serve your audience's goals. So, whether you have a specific niche of offering you want to target or a conversion funnel exercise to complete, we have a precise approach defined for every aspect of Google ads management services to work with your online advertising goal.
Mega Web Design protects your company's agenda and marketing plans from the fierce competition on the online advertising turf. We are among the most trusted and right Google ads management companies, allowing businesses to achieve favourable paid ad results across niches, thanks to our long-held expertise in handling various business plans and their strategic goals across domains. We have been a game changer for businesses seeking online growth over the years. All of this is backed up by a proven track record and a long list of satisfied retained clients.
Count on Mega Web Design For Google Ads Management Services
We strive for the best possible outcome as we plan your campaigns using our highly perceptive and attentive approach, backed by excellent Google ads management services benefits.
Experienced Account Manager

You will be assigned a dedicated Google Ads account manager who will work on your PPC Advertising campaigns and serve as your project's point of contact.

Revenue-Generating Strategies

We are able to focus on profitable acquisition drives thanks to our full-funnel optimisation approach led by perceptive revenue-driven tactics.

Organised WorkFlow

We maintain reports at continuous intervals and make it a point to keep our clients updated with all the activities and results generated in a transparent manner.
How Our Google Ads Management Company Works?
Google Ads is one of the most effective digital advertising platforms available today. Using the system, you can attract potential customers across a variety of digital networks, from search engines to apps and countless websites.
But it's no secret that Google Ads can be a tricky platform to navigate. That's why many companies are now turning to certified Adwords/Google ads management companies like ours. Our Process:
Research

You will waste money if you go through a Google Ads campaign blindly. Before we begin, we make sure that we have a thorough understanding of not only your company but also your industry - your brand, your products, and your competitors. Then we examine your existing paid campaigns, identifying critical keywords that you may not be targeting, such as long-tail keywords that present essential opportunities for curious shoppers.

Strategy

A smaller Google ads management company will apply the same strategy to all their clients. We believe you and your company deserve better. Our customised Google Ads strategies are far more cost-effective and efficient at generating leads. We'll create a strategy based on your company's specific goals, target customers, and brand and product offerings. We'll also include detailed demographic targeting to ensure that your ads reach the right people - those who are most likely to be interested.

Setup

Our first order of business when setting up your Google Ads campaigns is to create a properly organised account structure, which includes ad groups, retargeting lists, keywords and negative keywords, product feeds, and more. We'll then create creative and copy ads that speak to your target audience and direct them to a custom-built landing page to help them progress through the conversion process.

Reporting and Optimisation

We're not the type of Google ads management and digital marketing agency India that creates a campaign and then abandons it. We keep track of all our ongoing campaigns, noting what works and what doesn't, to ensure that your advertising dollars are stretched as far as possible.

With comprehensive monthly dashboards and reports, we keep you and your team up to date on your Google Ads performance and ensure that we're constantly adjusting your campaigns for maximum effectiveness.
Generate More Visits & Leads With Our Google Ads Management Services
Google Ads is an invaluable tool for businesses that want to maximise their online presence and generate more leads. However, if you don't use it properly, it can be difficult to get results from your campaigns. That's why we provide Google ads management service – these services have the expertise and experience needed to help you drive more visits and leads through your Google Ads campaigns.
Targeting Benefits

With Google's algorithms improving by the day, you can be certain to reach your target audience and increase the ads visibility.You have the option of bidding on specific long-tail keywords or shorter ones. While the former allows you to target high-intent potential customers, the latter may get you more traction with fewer leads.

Budget Controls

With our Google ads management services, you can combat wasteful spending by getting complete control over how your funds are used. You can target specific keywords, set bid limits, and set daily budget limits. More importantly, you are only charged when an advertisement is clicked. This way, your advertising dollars will only be spent on activities that are important to you.

Increased Conversions

We are well aware of Google Ads' reach. However, the number of conversions is more important. Google Ads is no exception in this regard.

Evidence shows that paid traffic conversions are twice as high as organic traffic conversions. You can easily become a top-ranked page in your industry if you have a landing page with a good message match and a focused design.

Furthermore, you categorise users and serve them different content based on Google Analytics data.

Outrank Your Competitor Ads

We've all heard and seen brand wars, particularly on billboards. AdWords offers a smarter and less evil way to outperform your competitors. Assume you are in direct competition with one of the brands in your niche, and you suspect they are responsible for most of the prospective sales.

To back up the assumption, the AdWords outrank share report shows that your competitor outranks you on Google the majority of the time. You can use Google AdWords' "Target Outrank" automatic bidding strategies to adjust your bid in order to outrank the specified competition in the auction. One of the essential advantages of Google AdWords is outranking competitors' ads.